CONTENDER cold brew coffee concept


This is the second iteration/exploration of Contender Cold Brew Coffee, a faux brand exercise, executed by MILD TIGER.
Thunder is used to figuratively describe the levels of caffeine found in each coffee.
Just Thunder = regular cold brew
Thunder Free = decaffinated cold brew
More Thunder = something like a double shot
The wordmark is hand lettered and all other typed content fulfilled using
Agrandir Variable.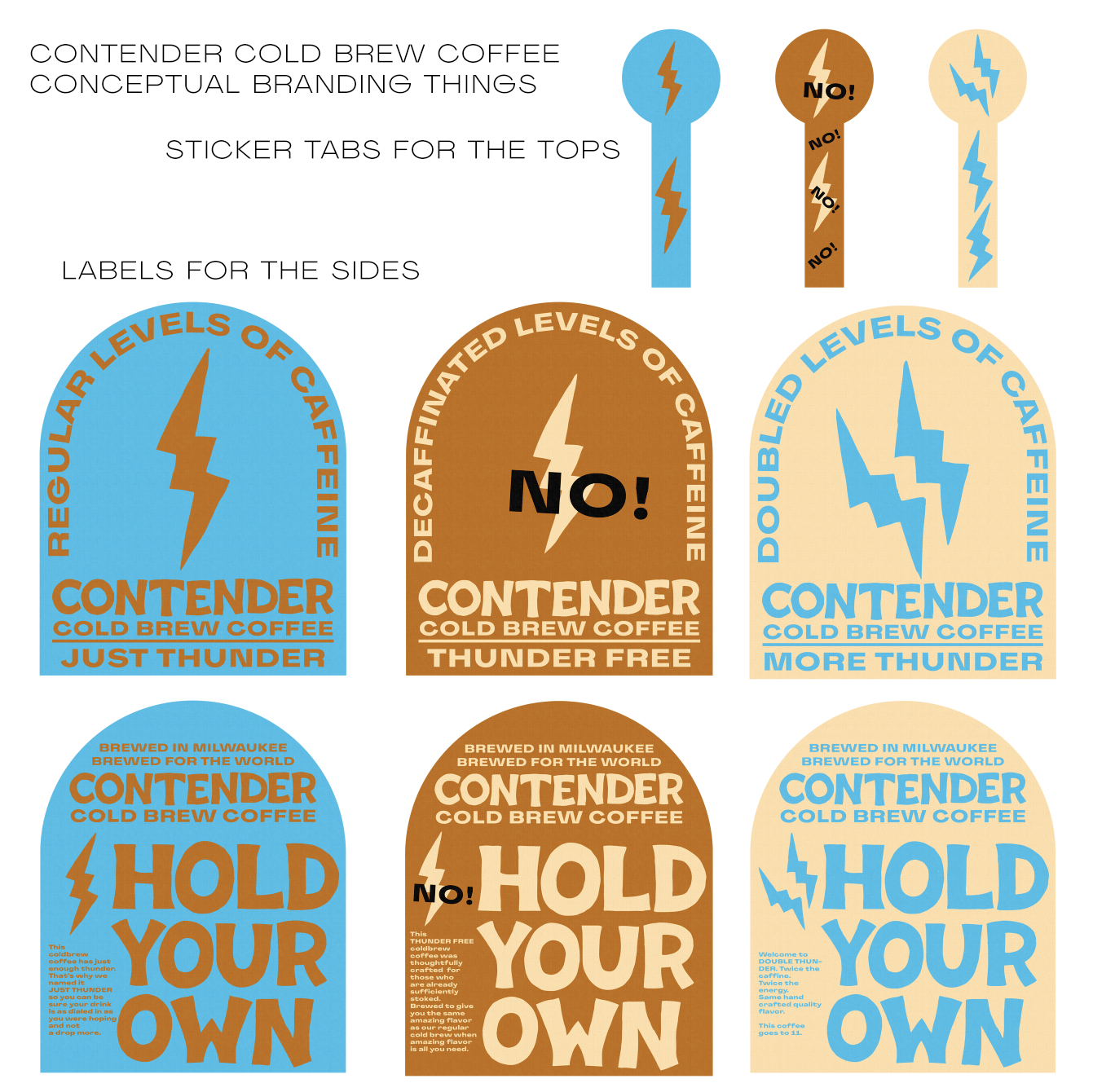 ---
Be cool. Take care of each other. Repeat.