UNDER HER HOLY LIGHT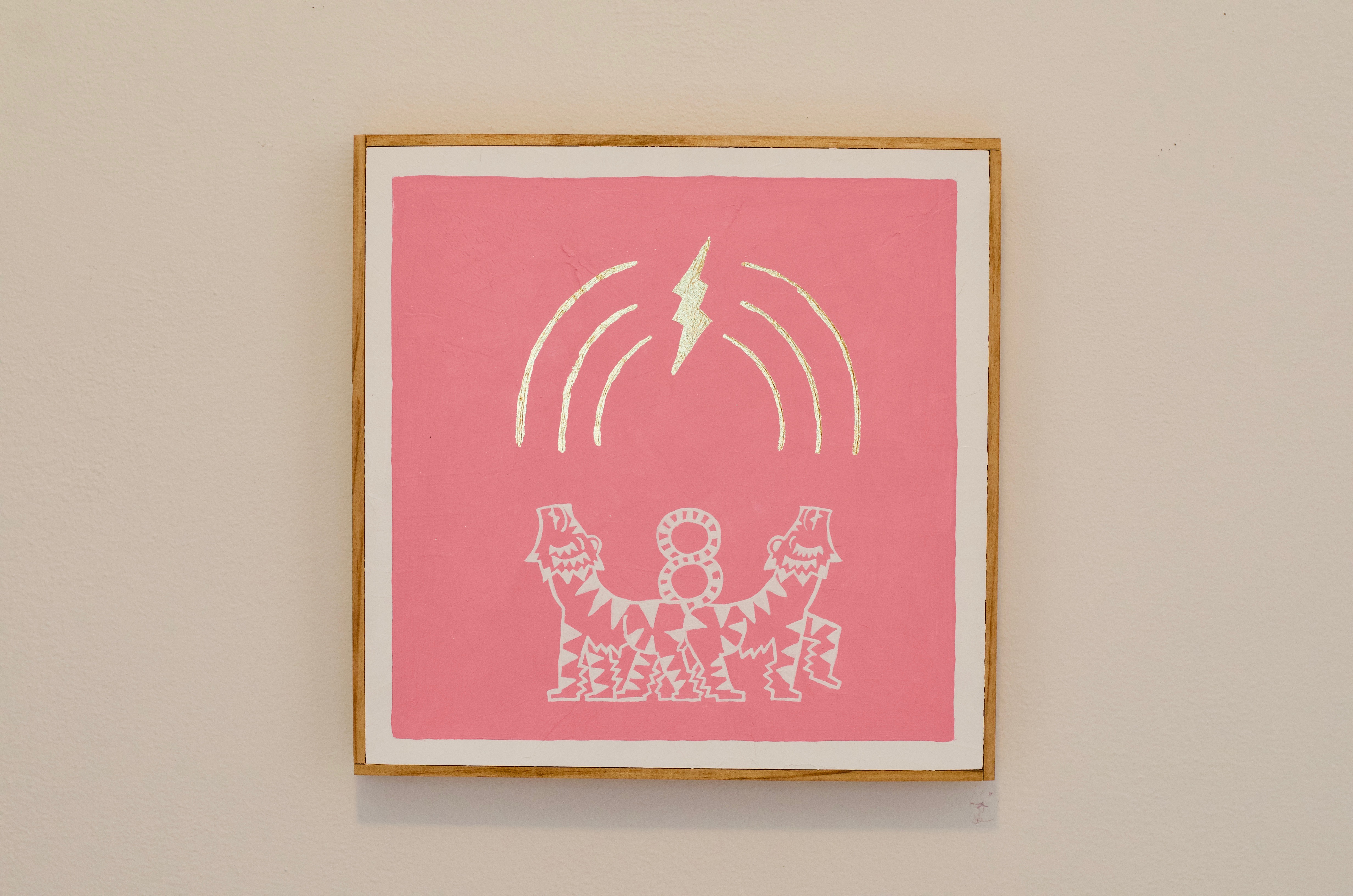 Under Her Holy Light begins the story of the life of our daughter, Bea. Using minimalist figurative and fantastic elements I began this narrative in a way that begins to translate our story into one we can all understand. On September 27, 2019 the series opened at URSA in Milwaukee for the fall Bayview Gallery Night show. In addition to the 7 acrilyic and faux-gold leaf paintings, 50 original screen printed paintings were given away to the first 50 attendees.

Size and media information to come.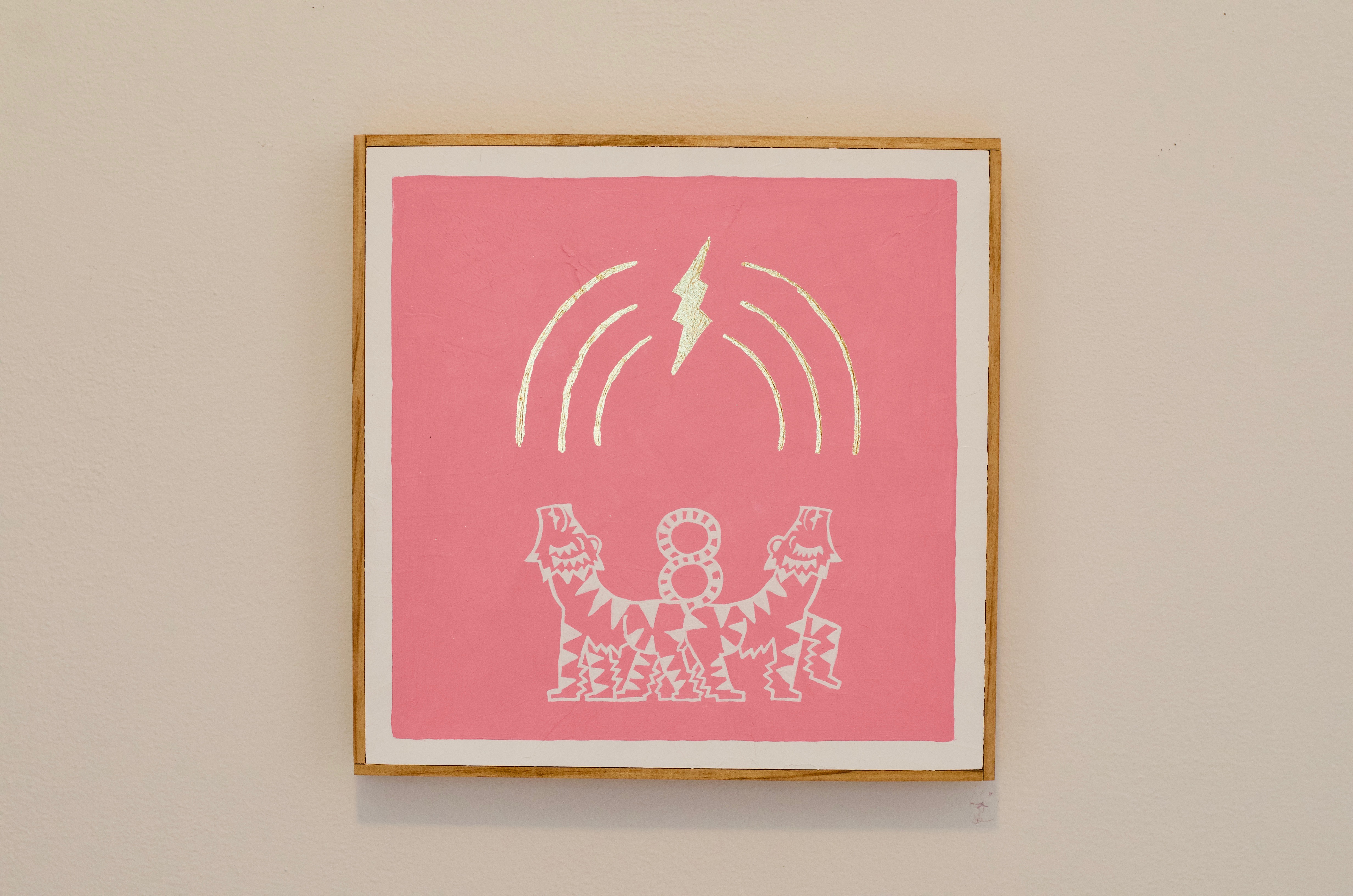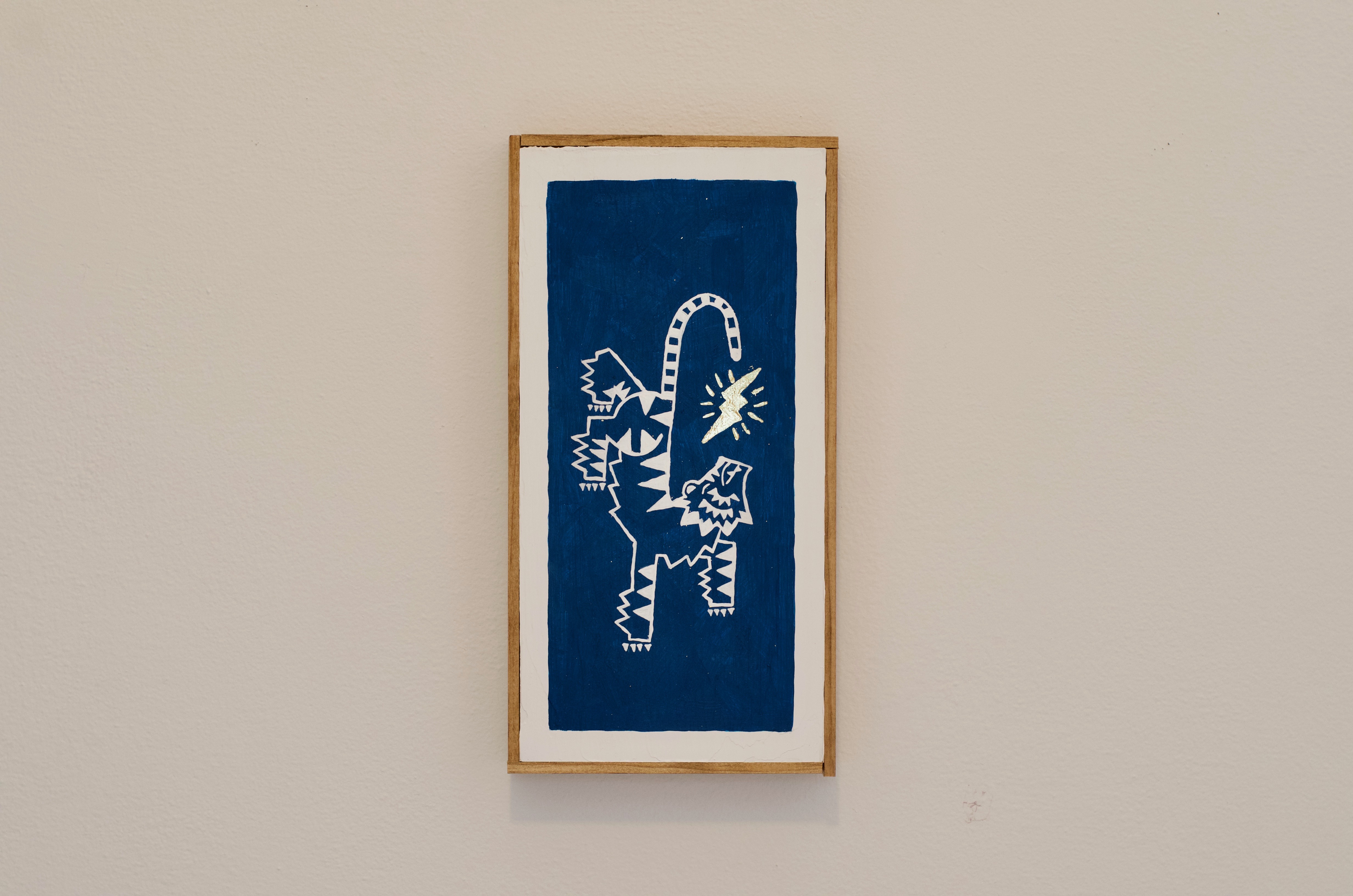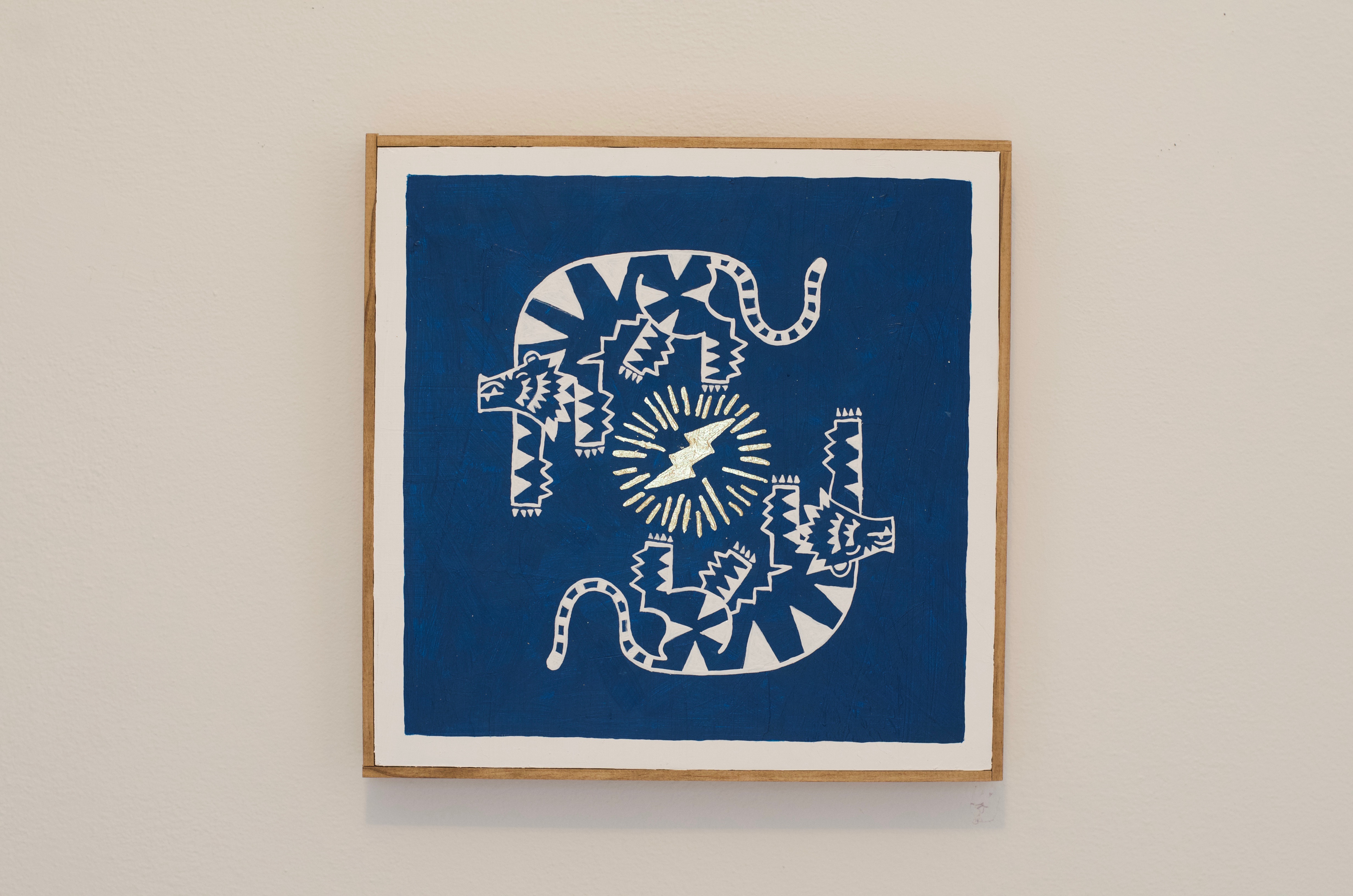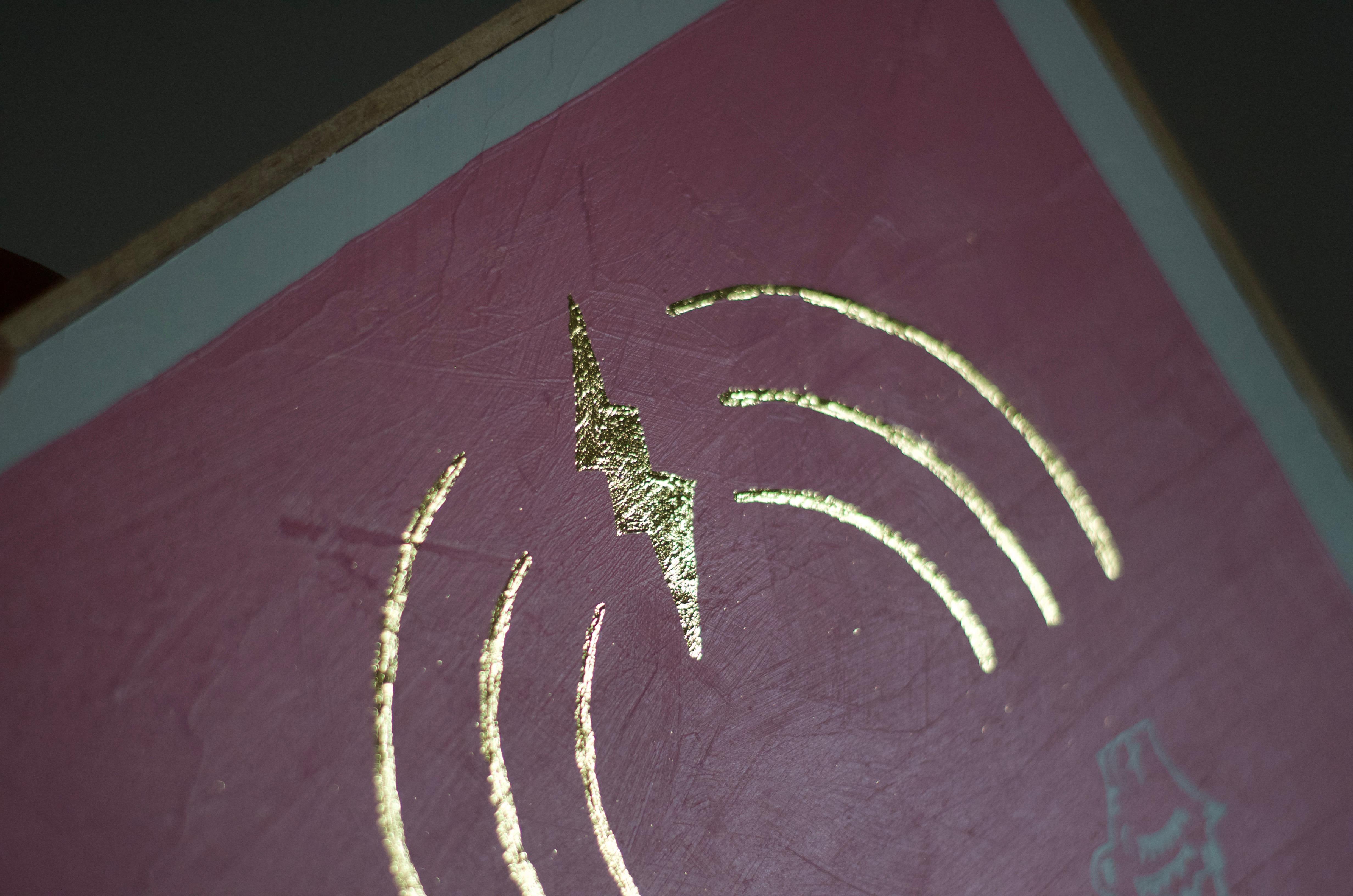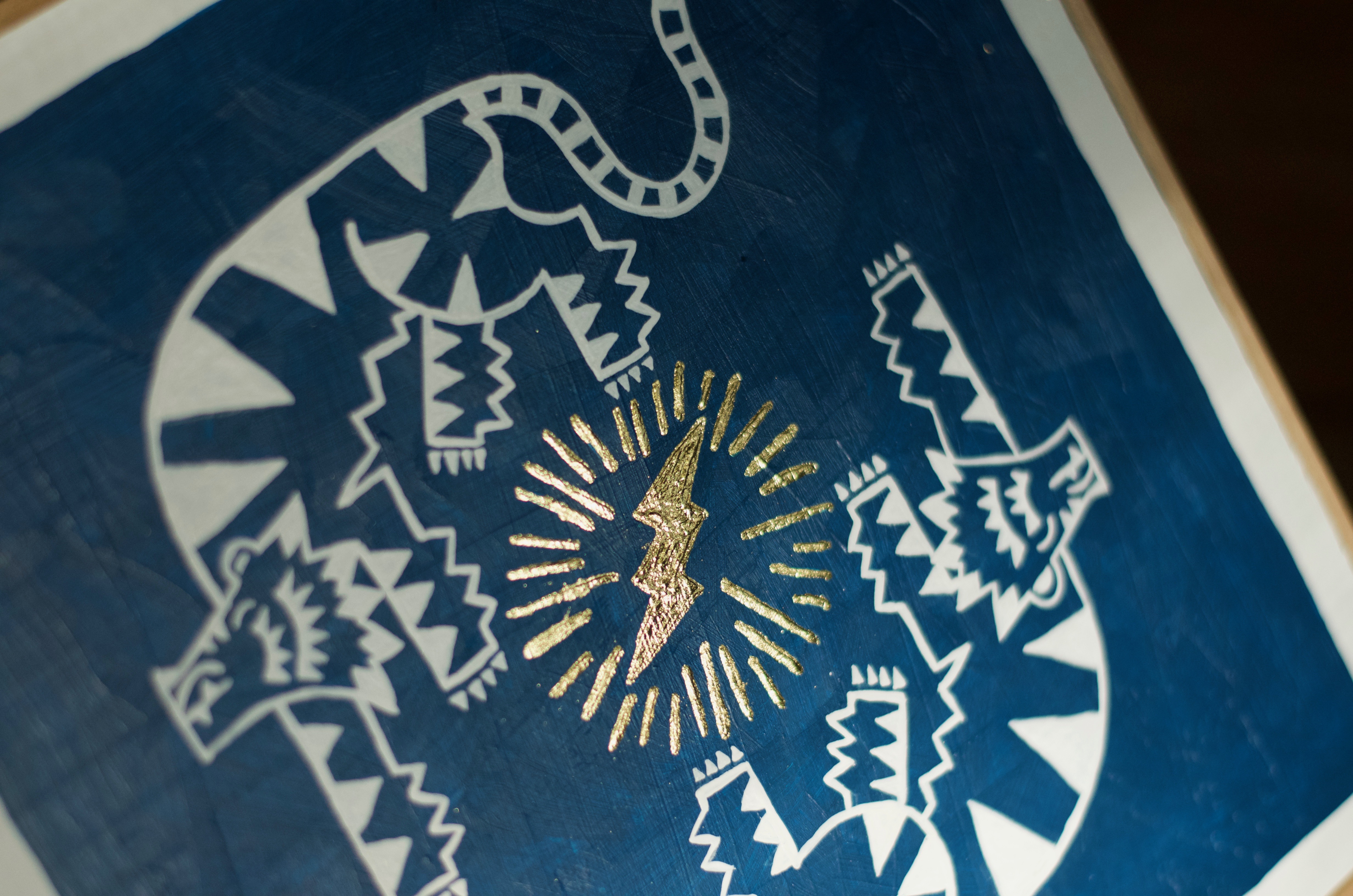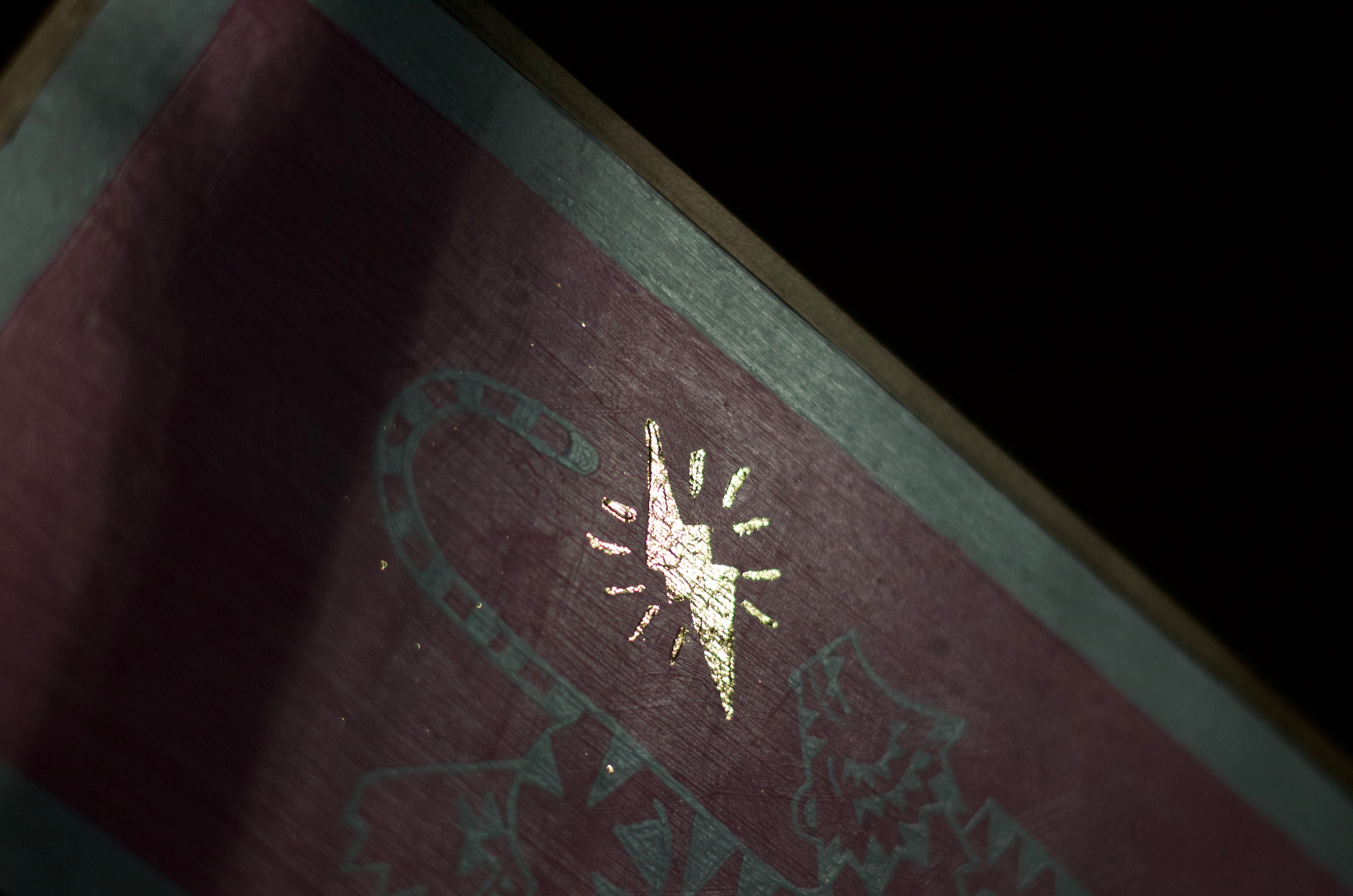 ---

to be of use